The 2015 competition is now open!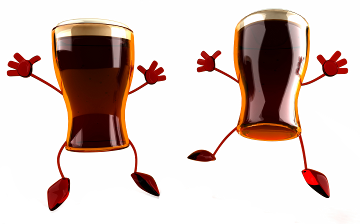 We're pleased to say that the 2015 Pint-sized Plays script competition is now open. The closing date will be the end of May, so there's plenty of time to write that winning 5-10 minute play! As ever the rules are quite simple. It should be able to be performed by two or three actors and be capable of being staged in the actual bar area of a pub, using only the furniture that is available and any props that the cast can carry. But, as you can see from the videos and pics on the website, that allows for plenty of ingenuity and imagination!
Last year we had over 300 entries - and the six winners and four runners up were performed in Pembrokeshire pubs and then all went on to the Script Slam at Theatr Gwaun on October 4 where there were awards for best performance and best script. Click here for the results Subscribe to our mailing list below to keep up to date with all that's happening!
Click here for the 2014 Results!
PINT-SIZED PLAYS SCRIPTS - three volumes now published!
Each volume contains the scripts of around 20 winning plays and runners up from the first six years of Pint-sized Plays. And, since publication of Volume 1, several plays have already been performed by other theatre companies. See the 'Publications' tab for further details and to make sure of your copies.
Take a peek at what's inside Vol 3
We're proud to say that the third volume of Pint-sized Plays scripts is now published. In it you'll find the winners and runners up from the last couple of years. Click here for a taster
To keep up to date with the latest news from Pint-sized Plays, subscribe here to our mailing list:
Click here to see pics from 2013 pub performances!
Pint-sized Plays, Glanteilo, Llandilo, Clunderwen, Pembrokeshire SA66 7XR. Tel (01437) 532688. email: info@pintsizedplays.org.uk