Pint-sized Plays at Edinburgh!
We're proud to say that three of last year's winners are currently playing at the Edinburgh Fringe Festival courtesy of Bitesize Plays who do a rotating programme of ten minute plays each morning in their Big Breakfast Show. It's one of the most popular shows at the Fringe and plays all month. This year Bitesize Plays have chosen Battle Lines by Stephanie Weston, Never Give Up by James Hutchinson and Fagbutt in a Fishbowl by Derek Webb. Check out some pics on the News page and do check Bitesize Plays website here for more about their show: Bitesize Plays Big Breakfast
Announcing the 2018 Winners!
It's been very tough judging this year's entries, with so many terrific plays to choose from – but we're now in a position to announce our 2018 Winners and Runners-up. They'll now go into rehearsal, ready for performance at the Tenby Arts Festival in six pubs on September 24 and 25 and then all ten plays go on to the Script Slam at Theatr Gwaun in Fishguard to compete for the coveted Pint-pot as judged by the audience on the night. On top of which, all winning entries will be considered for publication in Volume 5 of Pint-sized Plays!
Click here for the 2018 Results!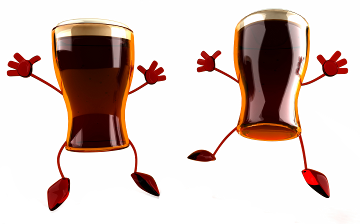 Click here for the 2017 Results!
Click here for the 2017 Script Slam Gallery!
"Pint-sized Plays is a fabulous antidote to a world which had consigned potentially great playwrights to the bookshelves of artistic directors like me rather than in front of the audiences where their originality can be heard. They are intensely playful and often the brief to be brief has liberated writers and given them a boldness of style that might have been diminished in a full-length play." Gemma Bodinetz Artistic Director, Liverpool Everyman Theatre
Pintsized Plays is one of the leading international competition for short plays of up to 10 minutes. Winning plays are performed in selected pubs in Pembrokeshire and the six winning entries and four runners up then go on to be performed at our Script Slam at Theatr Gwaun in Fishguard where the audience get to vote for their favourite script - and the winner will walk away with the coveted Pint-pot (with a half-pint for the runner up). On top of that all ten plays will be considered for publication in our next volume of scripts. The latest volume - No 4 - is now published - click here for details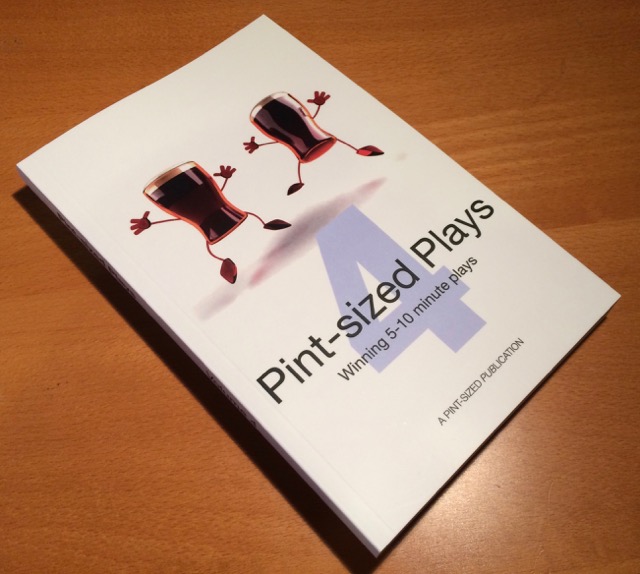 PINT-SIZED PLAYS SCRIPTS - Volume 4 out now!
Each volume contains the scripts of around 20 winning plays and runners up from the first nine years of Pint-sized Plays. And, since publication of Volume 1, several plays have already been performed by other theatre companies. See the 'Publications' tab for further details and to make sure of your copies.
We're proud to say that the fourth volume of Pint-sized Plays scripts is now published. In it you'll find the winners and runners up from the last couple of years. Order yours now direct from us and save money!
Click here to find out more!
To keep up to date with the latest news from Pint-sized Plays, subscribe here to our mailing list: