2017 Script Slam
Saturday September 30, 2017 - starting at 7.30pm
See all ten winners and runners up from this year's competition and vote for your favourite!
Click here to book tickets!
2016 Script Slam winners
Saturday October 1 at 7.30 pm: Theatr Gwaun, Fishguard
Packed to the rafters! Theatr Gwaun hosted our 9th annual Script Slam for what was a very memorable evening indeed. Here are the results:
Performance Award
presented by Peter Richards of Fluellen Theatre Company
Third Place: 'Two Woofs for Yes' with Allison and Steve Butler, directed by Sarah Sherriff.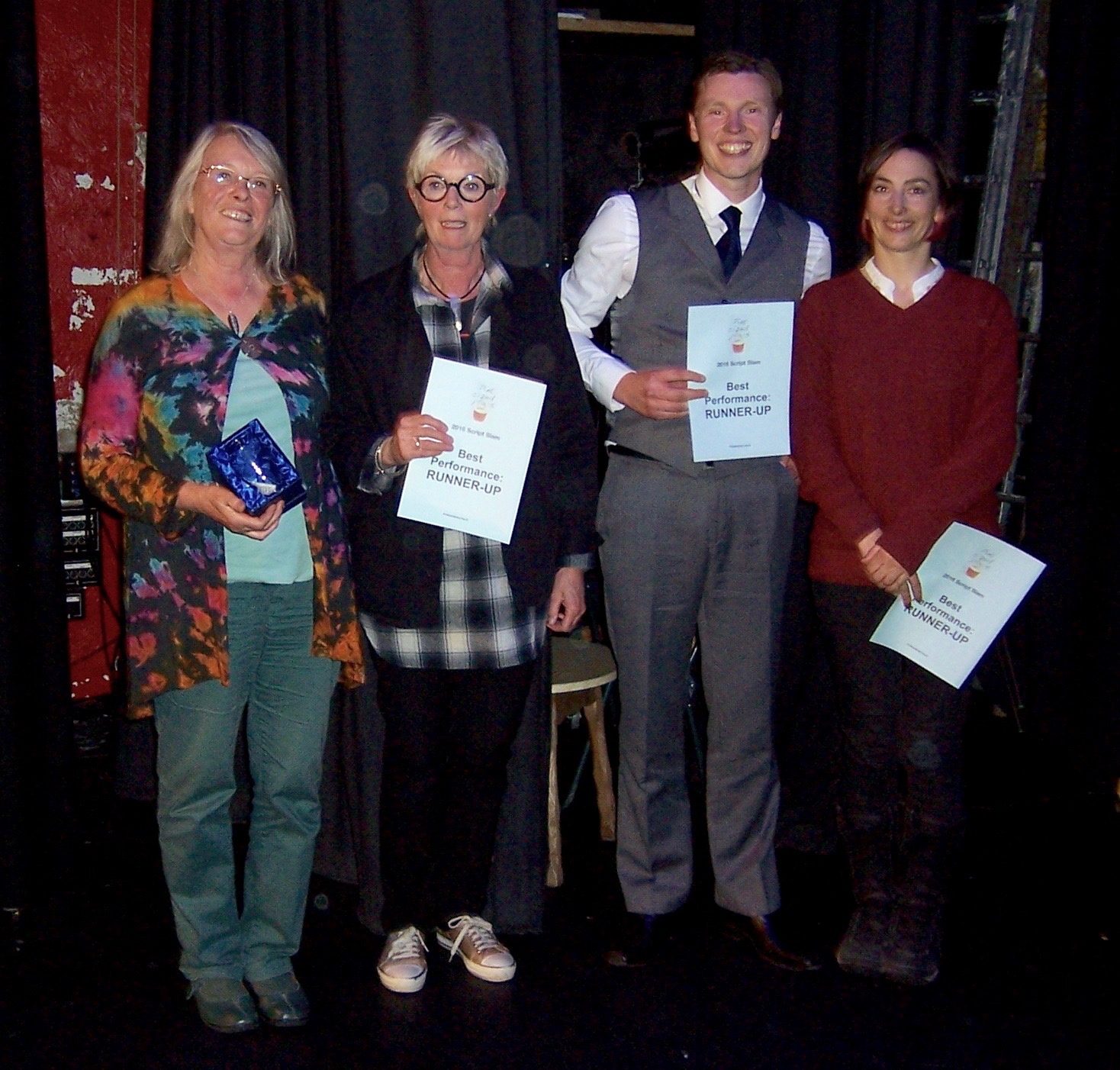 Runner up: 'Casabangor' with Alex Jukes, Carol Macintosh and Melissa Pettitt, directed by Christine Willison.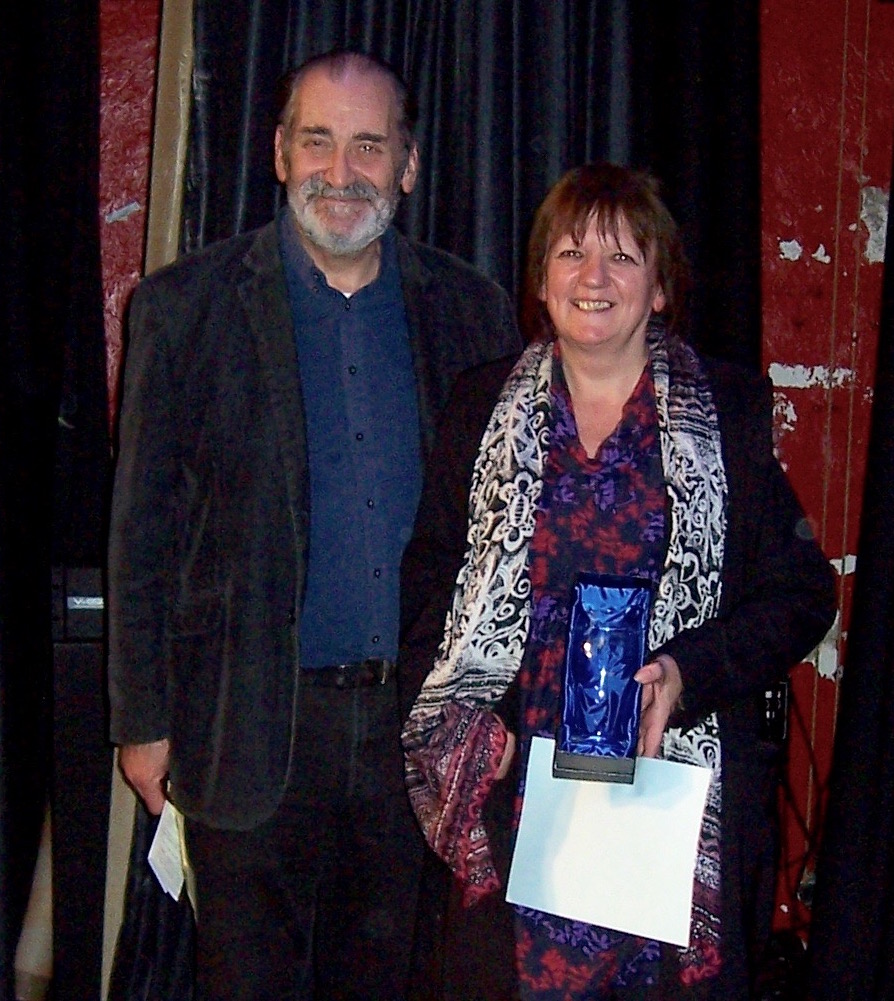 Winner, Best Performance: 'Survey' with Sarah Bishop and Kate Ashley, directed by Cynthia Jennings.
Pictured here: Peter Richards with Kate Ashley.
Best Script Award
presented by Derek Webb - voted for by the audience
Third Place: 'Two Woofs for Yes' by Neil Walden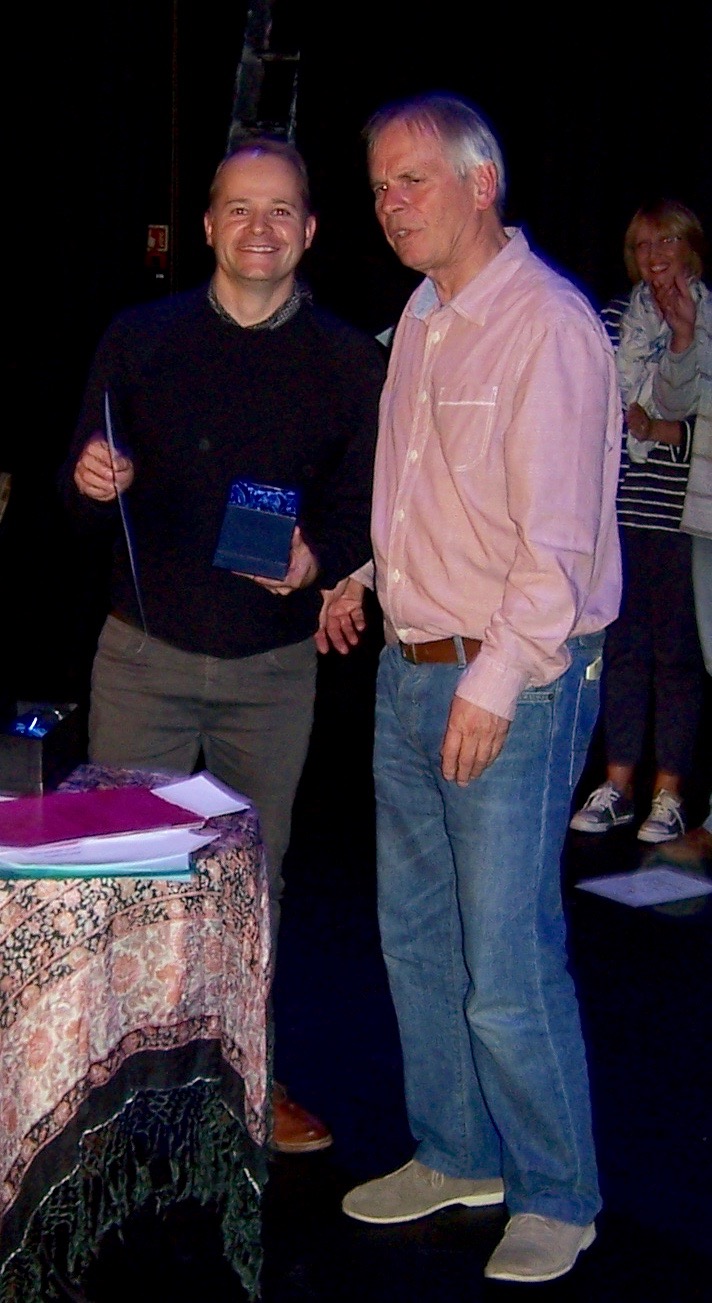 Runner Up, Best Script: A Night to Remember by Andrew Turner
Winner, Best Script: 'Casabangor' by Peter Hurd